Louisville Real Estate Services
We can help with all of your Louisville Buying and Selling Real Estate needs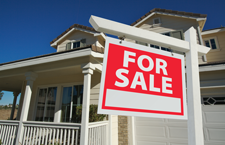 The Residential Sales Division specializes in buyer brokerage and buyer agency.  Finding the best-suited property for a buyer is always the goal.  While Robert Massey Company lists and sells residential properties regularly, placing buyers in the home of their dreams without undue effort is the result of working with highly-trained and experienced agents of the firm.  Finding a new home, guiding buyers through the process of negotiating the best possible price, assisting with securing a home mortgage and helping navigate through all of the steps leading up to and including the closing of a new home best describes the service that the company provides on a regular basis.
Robert Massey Company, a Louisville, KY based residential sales and property management company, assists home buyers, home sellers and real estate investors in the purchase and sale of single family homes and apartment buildings.
Founded in 1956 by Robert Massey, Sr. the firm has achieved the highest BBB rating of A+. The company reputation as a family-owned and operated real estate firm has been achieved from the 60+ years of dedicated service to residential property buyers and sellers, owners of single family home rentals and apartment buildings and finally to the thousands of renters who have rented the properties managed by the firm. 
Residential Property Buyers
+
On the buyers side we have experience in new home and existing home sales, as well as experience helping the investor. We believe the buying process should be about finding the right home.
Help for Buyers:
Get Help with Loan Pre-approval
Receive Lists of Prospective Homes Sent Via E-mail or Text
See Only Properties That Fit Your Needs
Negotiate the Best Price
Get Assistance with Home Inspections
Receive Guidance All the Way to Closing
Assisting in pre-qualifying so that when a suitable property is found, the loan process has already begun
Offering buyer brokerage whereby we assist the buyer in obtaining the most property for the least amount of money
Helping to secure competitive financing
Coordination with lenders that provide special low and/or no down payment loans for first time buyers or individuals who qualify for loans with little or no down payment money
Sellers of Residential Property
+
We offer full service sales assistance and can advise on sales price, staging your home and educating you on what can be expected in regards to offers in today's sales market.
Help for Sellers:
Establish the Right Price through a Free Competitive Market Analysis (CMA)
Receive Comprehensive Marketing
Negotiate the Best Price
Get Assistance with Home Inspections
Receive Guidance All the Way to Closing
Recommending how to prepare property for market
Determining market value of property
Offering property to in-house investors for possible quick sale and reduced selling costs before placing property on the open market
Listing and marketing property
Insuring minimal delays in buyer loan processing
Maintaining property for sellers who have moved prior to closing
Closing sale on owners behalf when owner is out of town and unavailable for closing
Inquire About Our Services
(502) 459.7070
Areas We Serve
Louisville
Highlands
St. Matthews
Crescent Hill
Anchorage
East End
Radcliff
Mt. Washington
Hikes Point
Jeffersontown
Fern Creek
Lyndon
Prospect
Strathmoor
Hurstbourne-Plainview
Shepherdsville
Middletown
Anchorage
Jefferson County
Oldham County
Bullitt County